Resume – IBC Amsterdam 2018
This was IBC Amsterdam, 6 days of full immersion in the Broadcast and Media world. All the latest trends, business ideas and technology solutions with 70,000 experts from different realities and we had the pleasure to take part to this.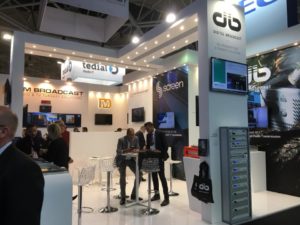 The World's Premier Broadcast Technology Event
We are glad to have participated to one of the biggest events about Broadcasting media and entertainment. We could show our new products as the Mozart NEXT in action. It was an opportunity to talk with other broadcasting experts from all over the world and sharing the latest developments in broadcasting, mobile TV, IPTV, digital signage and R&D.
It was great to be part of it! Thanks to everyone that stopped by our stand!
We are looking forward to being there again with other news for our customers!