ARK-X SERIES – TRASMETTITORE TV Compatto – VHF III – Air
Transmitter, Gap Filler, Transposer, Re-Transmitter, Dual cast Analog + Digital Multi standard
The New ARK-X Series is the result of years of research and represents the state of the art of the worldwide DTV transmitter technology. We call it Universal Driver because of its incredible capability to be configured with one hardware and just software selection.
It is perfect for international broadcasters doing business in several countries – to increase manageability of investment through reduction of transmitter types – and national broadcasters, due to its versatility in operation modes and confi guration. Indeed, it can be used as a transmitter, a heterodyne transposer, a regenerative transmitter, a gap filler, all in a single piece of hardware.


N+1
The N+1 logic control units reduce the need for multiple backup transmitters by ensuring automatic switching in the event of a failure and automatic loading of the faulty transmitter configuration onto the spare one for a system always at full power.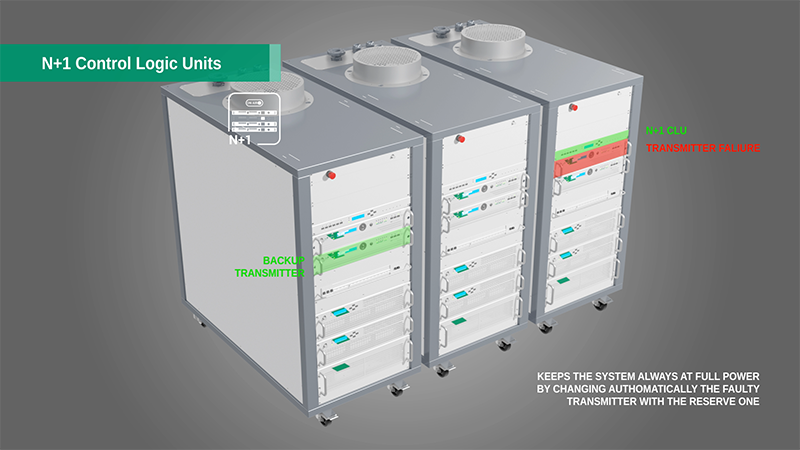 XET
XET ™ (eXtreme Efficiency Technology): using the latest generation of LDMOS devices, more robust and efficient than in the past, and with a special low-loss design of the matching and combination system, together with very high efficiency power supplies (over 96% efficiency ), this technology allows surprising transmission performance and several advantages: greater efficiency, compact dimensions and reduction of cooling systems are just some of the improvements obtained. The XET technology, applied to the amplifier section of the TV transmitters, guarantees an RF efficiency higher than 50% and an overall efficiency up to 42% without decreasing the performance in terms of M.E.R.(Modulation Error Rate) and shoulder.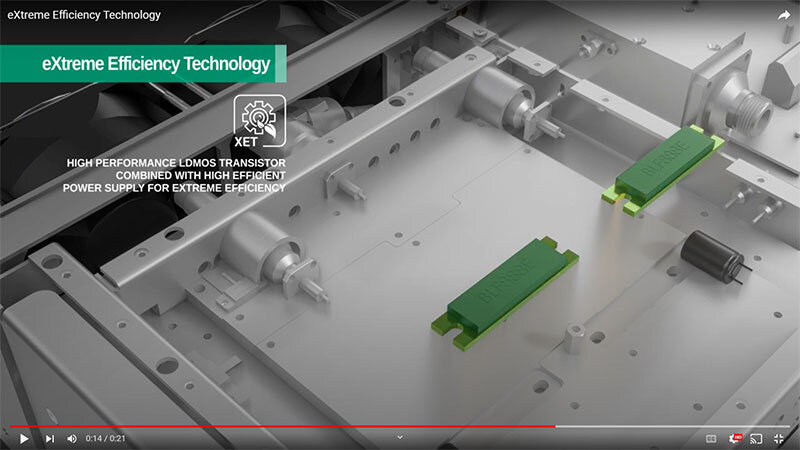 Feel free to contact us for any type of assistance you need