SFT SERIES – Compact – VHF III – Air
High technology level in both TV Digital Signal Processing and RF domain
The SFT series reaches high technological levels in both TV Digital Signal Processing and RF domain. These transmitters grant stunning performances , have an extremely high configuration flexibility and can be totally controlled remotedly. The smart and compact design of these transmitters allows a quick and inexpensice maintenance, while the control panel and web interface makes it intuitive and easy to control and configure.

N+1
The N+1 logic control units reduce the need for multiple backup transmitters by ensuring automatic switching in the event of a failure and automatic loading of the faulty transmitter configuration onto the spare one for a system always at full power.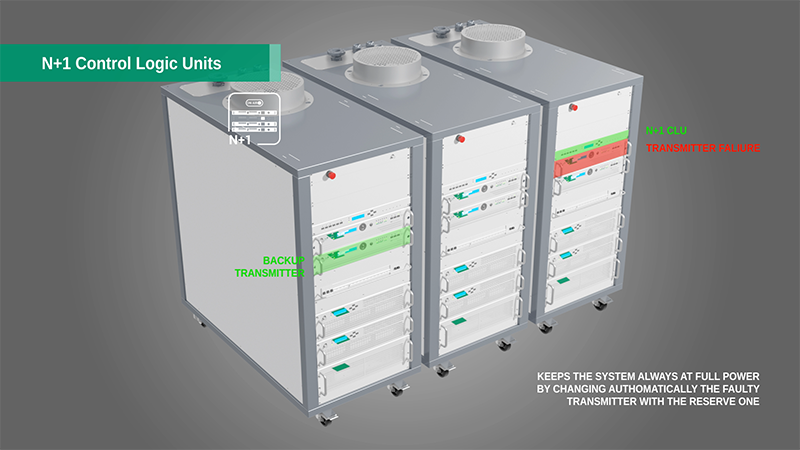 CONTROL PANEL
Front panel with simple and intuitive controls. Buttons for direct activation of main parameters and indicator lights showing their status and signaling any malfunctions.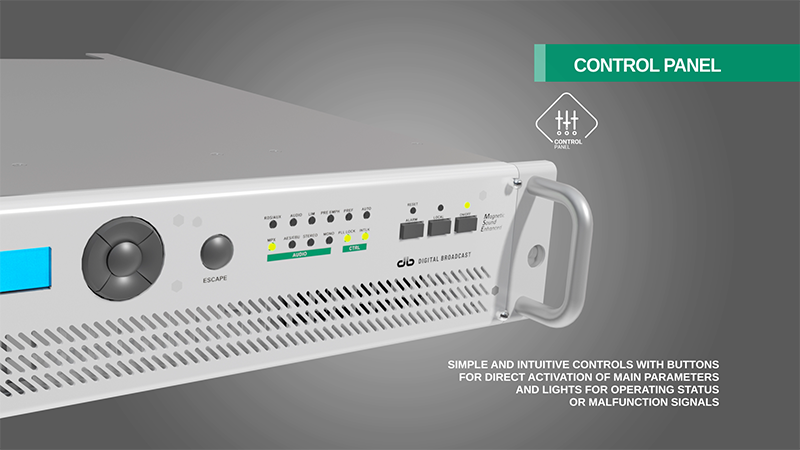 Seamless Switch
Input seamless swichting (scambio senza ritardi) – ASI, GBE, SAT (if present), RF (if present), EDI/ETI (for DAB Modulation)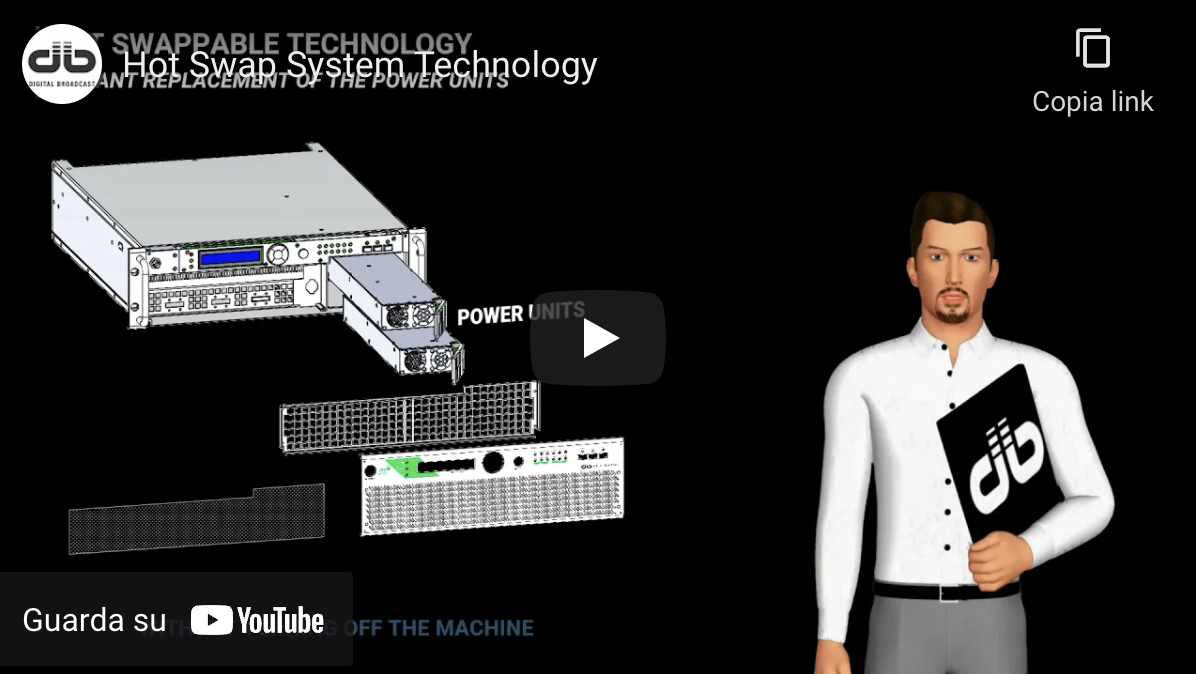 Feel free to contact us for any type of assistance you need