DB Group
Products, systems and services
We received important awards for our Solid State Amplification and its revolutionary Cold-FetTM technology and we developed a new HI-ADCTM technology to improve the TV transmitters, reaching high-quality signal both in analog and digital transmissions.
Why we do it
A network made of people
We believe that the first step to get a democratic world is to support the sharing of information and the communication between people. This is what we strive for every day to provide our customers the best products to do it.
Mission & Vision
Offer a dedicated service
Our vision is to provide the best broadcasting solutions to our customers, satisfying all their needs and giving them the chance to succeed and to make the world a better place.
Why are we different
Specialization, combined with a wide range of solutions
In the broadcasting business chosing the best solution for every company with the right tools and high-tech systems is a critical success factor. For this reason, your partner must be an expert in its field proposing a broad range of products and solutions. Hardly, one single company is able to offer both a complete range of products and services. For this reason, we founded DB Group offering you specific solutions to fit your need.
DB Group includes three brands: DB Digital Broadcast, Screen Future e DB Science Solutions. Every brand of the group is specialised in providing the most advanced solutions in its own field.

Specialized in solid state technologies for analogue and digital FM Radio and Television, analog and digital microwave links, remote control and management systems, antennas and accessories.
DB can offer its customers transmitters, antennas, turnkey solutions for radio and television studios, with training in factory or on-site, coverage study of installations and pre/after sales support.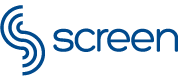 It provides the best TV solutions: products, systems and services which guarantee TV transmission service all over the world. With its 30 years of experience, it has been providing solutions end-to-end suitable for every need. It is the ideal partner for the most demanding and high-tech broadcasters. Indeed, it has been providing fully equipped network systems. cccccccccccccccccccccccccccccccccccccccccc

It provides products and solutions for medical and scientific applications, such as RF power amplifiers, solid state or tube technology, Beam Diagnostic Instrumentation, Beam lines, controls for particle accelerators in research or medical accelerators for cancer treatment by proton beam therapy.cccccccccccccccccccccccccccccccccccccccccccccccccccccccccccccccccccccccccccccccccc
Certifications
Quality is more than a concept
DB Elettronica got the standard certifications ISO 9001: 2015, EN ISO 14001:2015, UNI ISO 45001:2018 demonstrating our dedication to continuous improvement and superior performance in all aspects of our business.
Each department of DB Group pursues the highest quality to guarantee top level performances and reliability, always respecting all international standards for electromagnetic compatibility and safety.
Most of our products are also FCC certified.