Welcome to DB Group
DB Group, telecommunications systems and innovation.
DB Elettronica Telecomunicazioni S.p.A, founded in Italy in 1975, is the leader company of a corporate group working in broadcasting and scientific applications.
Thanks to its 40 years of experience, DB Elettronica nowadays is a world leader providing FM Transmitter and TV Transmitter, Broadcasting Products, Systems and Services for Government and Private Customers.
40 years of technology and passion to offer only the best
Eng. Guglielmo Feliziani – CEO
News and events
Keep up with DB Group!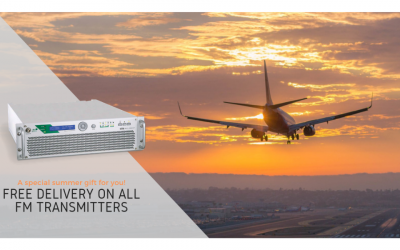 We offer you the incredible opportunity to have free Delivery, Insurance and Packing worldwide on all FM Transmitters. The promotion is valid only for all the orders submitted within 31st August 2019. Save with the Free Delivery worldwide on all FM Transmitters and...
read more