Welcome to DB Group
DB Group, telecommunications systems and innovation.
DB Elettronica Telecomunicazioni S.p.A, founded in Italy in 1975, is the leader company of a corporate group working in broadcasting and scientific applications.
Thanks to its 40 years of experience, DB Elettronica nowadays is a world leader providing FM Transmitter and TV Transmitter, Broadcasting Products, Systems and Services for Government and Private Customers.
40 years of technology and passion to offer only the best
Eng. Guglielmo Feliziani – CEO
News and events
Keep up with DB Group!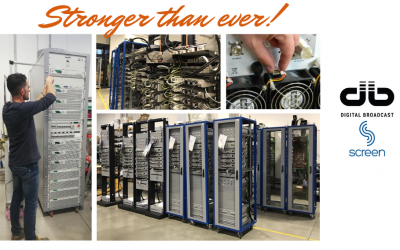 Thinking positive! We are safe, we deeply love our work and we are 100% operational! Our Production Department is working at full speed with short delivery time on all orders. To help all customers suffering the COVID-19 emergency worldwide, we decided to actively...
read more