Welcome to DB Group
DB Group, telecommunications systems and innovation.
DB Elettronica Telecomunicazioni S.p.A, founded in Italy in 1975, is the leader company of a corporate group working in broadcasting and scientific applications.
Thanks to its 40 years of experience, DB Elettronica nowadays is a world leader providing FM Transmitter and TV Transmitter, Broadcasting Products, Systems and Services for Government and Private Customers.
40 years of technology and passion to offer only the best
Eng. Guglielmo Feliziani – CEO
News and events
Keep up with DB Group!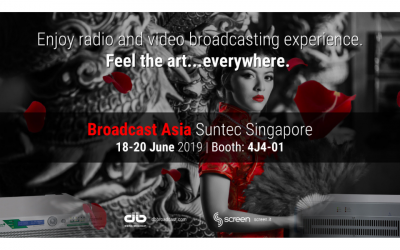 Broadcast Asia is Asia's must-attend international event for the pro-audio, film, digital media and broadcasting industries. The 2019 edition is focused on "Capture The Future" because it showcases the latest innovations that are reshaping the broadcast value chain....
read more