The best possible audio quality and  frequency stability 
The Mozart DDS Next FM Transmitter/Exciter Series is the latest audio excellence in the FM Broadcasting industry thanks to latest generation Direct Digital Technology which assure superior audio quality and pureness. The design is optimized to get minimum RF losses and excellent performances ot the active elements in order to increase AC efficiency up to more than 70%.
For more detailed and specific technical information download the brochure below

CONTROL PANEL
Front panel with simple and intuitive controls. Buttons for direct activation of main parameters and indicator lights showing their status and signaling any malfunctions.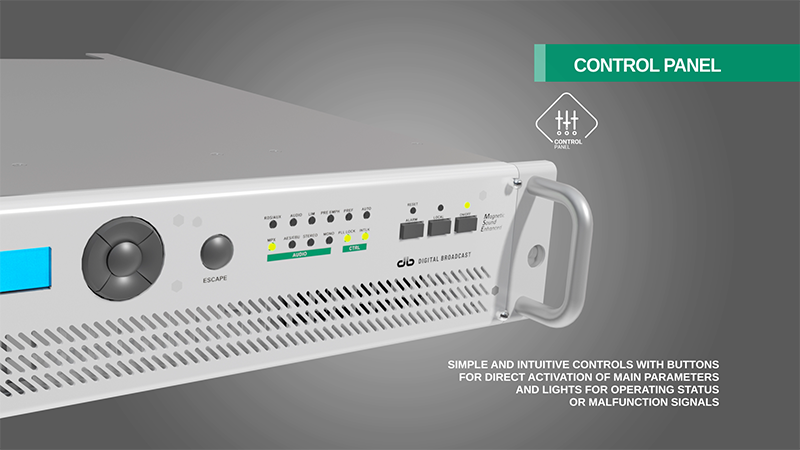 Feel free to contact us for any type of assistance you need