THE COMBINATION OF EXTREME EFFICIENCY, MAXIMUM RELIABILITY AND EASE OF MAINTENANCE
The SFK-XE Series is the latest generation of RF amplifiers that combines cutting-edge technology with a smart design. Thanks to the XET™ (eXtreme Efficiency Technology) and the use of the latest LDMOS devices, the RF efficiency is over 50% while the overall efficiency is up to 42% without decreasing performance in terms of modulation error rate and shoulders. The clever and practical design of these amplifiers will guarantee you absolute ease and speed of maintenance. The available digital and analog TV standards are the following: DVB-T, DVB-T2, DVB-H, ISDB-Tb, ATSC, ATSC Mobile DTV,DTMB, ATV.

For more detailed and specific technical information download the brochure below


RCS
Responsive Cooling System is an optimized and highly efficient cooling system. Thanks to the ability to react to changes in temperature of the transmitter or the environment, the system guarantees correct operation and optimal performance even in extreme climatic conditions or in the presence of high temperatures. The cooling system keeps the heat sink temperature at optimum levels.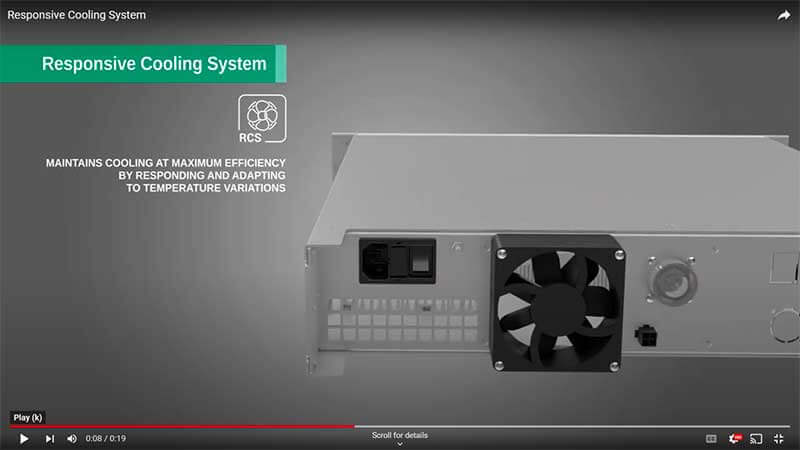 AIR
The DB air cooling system not only prevents the device from overheating but extends the life of the transistors by far. In the transmitters and amplifiers the fans are mounted externally to allow easy and quick cleaning, or possible replacement, without opening or removing any module and without interrupting the operation of the transmitter.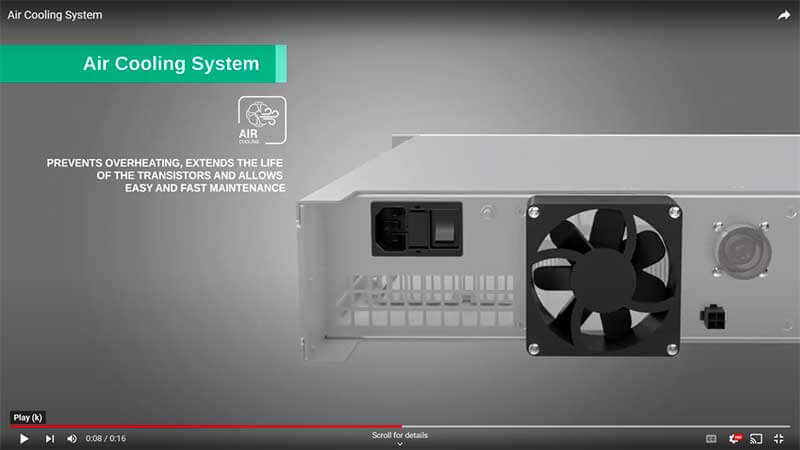 LIQUID
An oversized heat exchanger, single or double (optional), suitable for outdoor or indoor installation, and equipped with single or double pumping system (optional) for maximum redundancy, is the main component of DB's powerful liquid cooling system. Thanks to the special design of the liquid cooled heat sinks inside the amplifier and the low pressure liquid distribution, this system ensures high reliability, cooling efficiency and ease of installation. Compared to the air cooling system, the liquid cooling system brings several advantages, such as:
Correct operation even in extreme climatic conditions
Significant reduction in the amount of air conditioning required
Correct operation in dusty environments, with high humidity or salinity
Very low acoustic noise
Low thermal dispersion in the environment
Longer life of transistors and active components thanks to their continuous operation at lower temperatures.


EDI/ETI
EDI /ETI seamless switching. The output signal of each DAB multiplexer is constantly monitored and, in the event of an error in one of them, the system automatically switches to the redundant input.
Feel free to contact us for any type of assistance you need