SFT/XE DAB SERIES – COMPACT – AIR
Reaching the highest technology level in both Digital Signal Processing and RF domain
Thanks to the improved digital adaptive precorrection and configuation flexibility, the high efficiency of the new SFK amplifiers, the Hot Swap System technology, the compactness and smart system design, the SFT/XE DAB are state of the art transmitters. They support standards DAB, DAB+ and T-DMB and are compatible with major headend brands. 

WEB
Extremely detailed and intuitive web interface with all main parameters fully controllable and adjustable. Ability to remotely check the status of the transmitter and set malfunction alerts via e-mail and/or trap for prompt intervention. Firmware that can also be updated remotely and an easy back-up system for personal data and configuration.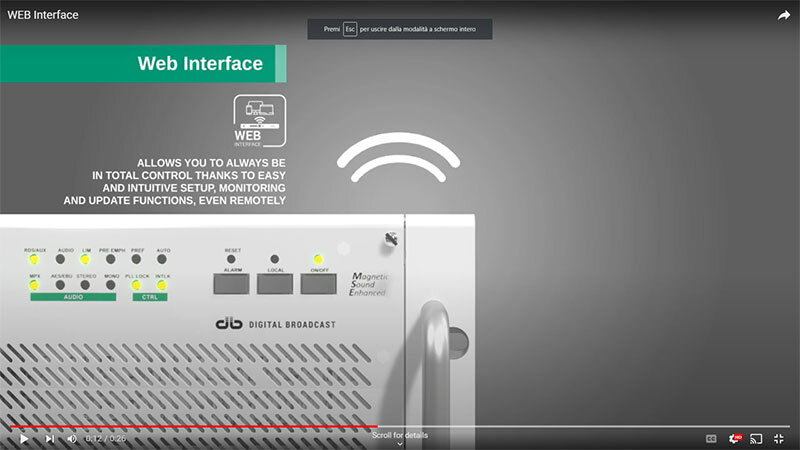 N+1
The N+1 logic control units reduce the need for multiple backup transmitters by ensuring automatic switching in the event of a failure and automatic loading of the faulty transmitter configuration onto the spare one for a system always at full power.

CONTROL PANEL
Front panel with simple and intuitive controls. Buttons for direct activation of main parameters and indicator lights showing their status and signaling any malfunctions.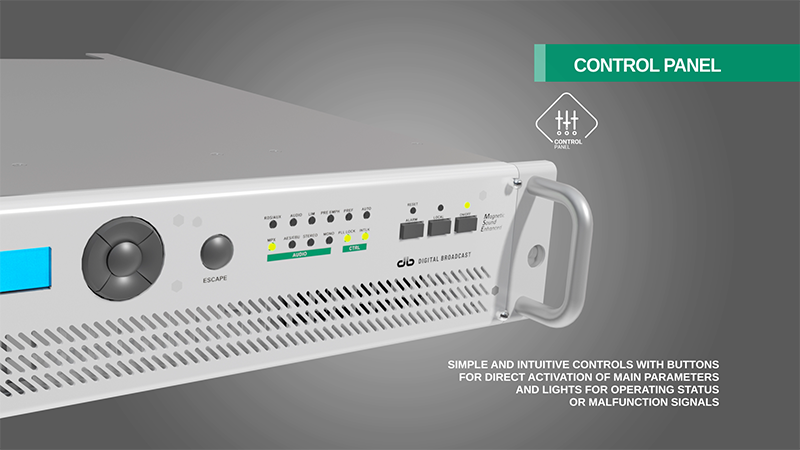 Seamless Switch
Swichting sans interruption de l'entrée (scambio senza ritardi) - ASI, GBE, SAT (si présent), RF (si présent), EDI/ETI (pour la modulation DAB)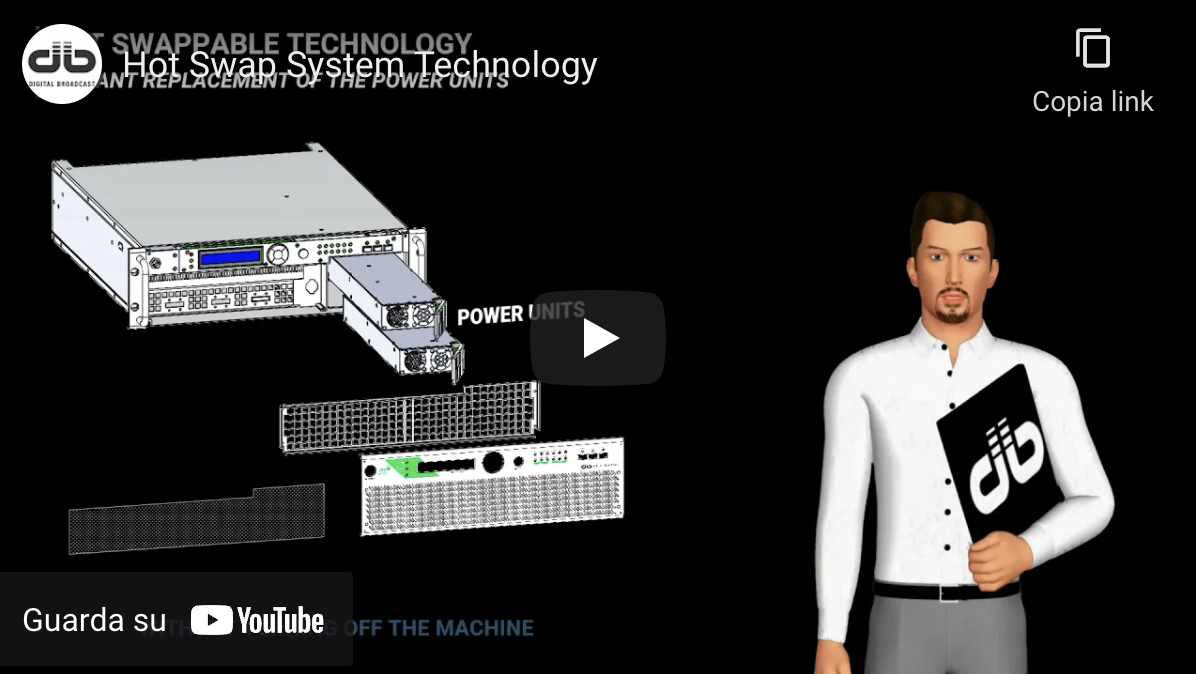 Feel free to contact us for any type of assistance you need